Material Transfer Solutions
Carbon Steel / AR Plate
Alloy Steel
Optional Abrasion and Corrosion Resistant Solutions
Wear Plates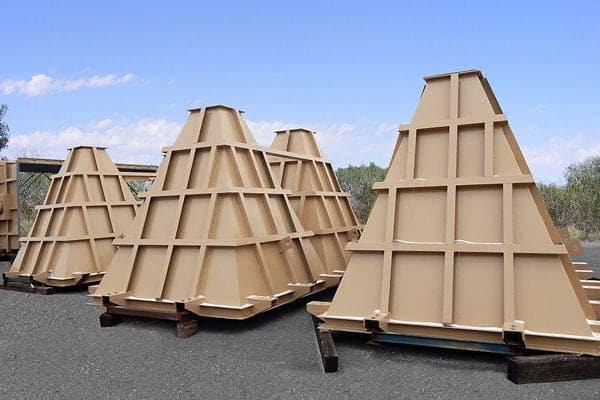 Density Separator for FRAC Mine
Abtrex had an opportunity to fabricate 12 density separators for an OEM customer. Several units were rubber lined for abrasion control.
Limestone Slurry Tank
Tank was lined with 1/4 " Chlorobutyl rubber, and chutes were lined with ½" alumina ceramic tiles. We saved time by cutting standard ceramic tiles. Our professional team was able to achieve expedited six-week delivery by adding a working shift.