Industrial Piping for Abrasive and Corrosive Service
Tailings Pipe
FGD Recirculation
Slurry Process Pipe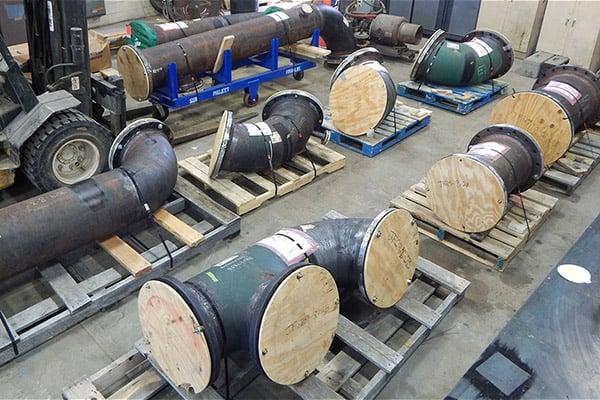 Pipe Assemblies for Nuclear Power Plant
Abtrex rubber lined ten 18" & 22" pipe spools for salt water intake. Spools were designed as safety related components. The turnaround was expedited one week.
Pipe Assemblies for Mining
Abtrex fabricated and rubber lined 8" pipes for rare earth mining. Seamless pipes were designed for high pressure services. All 30' length pipes were cured in our autoclave.