Exotic Metal and Alloy Fabrication
300 Series Stainless Steel (304/304L and 316/316L)
Alloy Steel including Duplex Stainless and Hastelloy C276
Custom Tanks for Electroplating, Alkaline Cleaning, and other Electrochemical Processes.: Up to 110´ long and 15´ Deep
Made-to-Order Pipe Assemblies from ¾" to 48"
Integration with Existing Process Lines and Equipment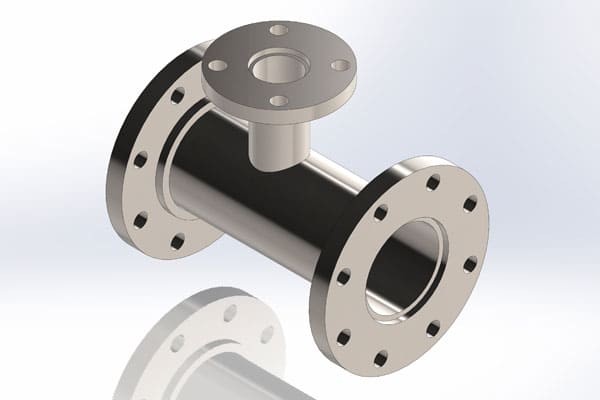 Mercury Re-Emission Piping
We made eccentric Reducing Tees w/150# flanges from Hastelloy and Duplex Stainless Steel. Flange adapters and reducing flanges were also part of this project.
Absorber Recycle Pipe Spools
We fabricated Alloy 2205 Duplex Stainless Steel spools as well as Carbon Steel flanges with Inconel overlay on flange faces. These pieces are used at slurry pump suction and discharge and connected to rubber lined pipe.